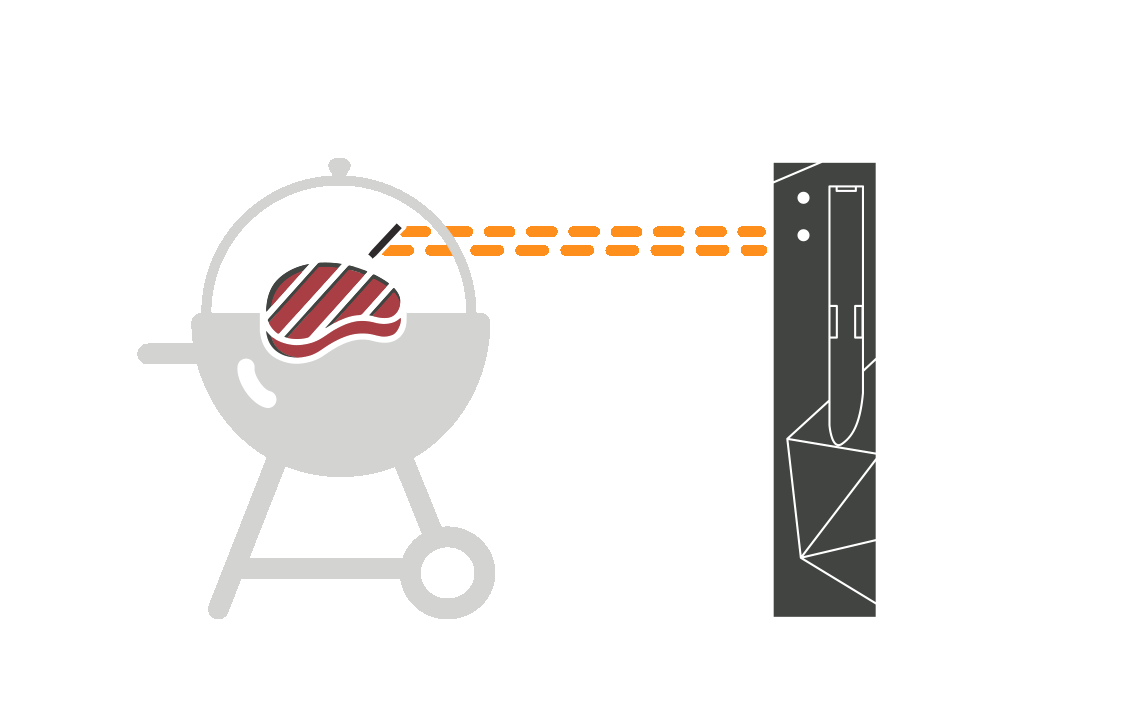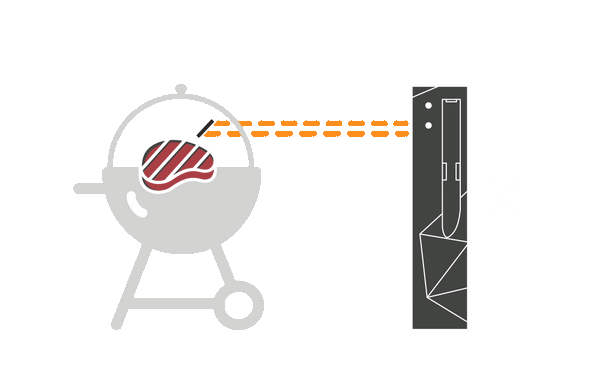 The MeatStick is the first wireless meat thermometer designed just for American barbecue.
It can withstand the harshest cooking environments from smokers to grills, withstanding meat temperatures of up to 212°F for 24+ hours to help you make the juiciest, smokiest brisket, all while keeping an eye on your smoker's cooking temperature. 
Meatstick thermometers are safe to use with any oven, grill, stove, smoker, sous vide, deep fryer, air fryer, and dishwasher safe.
No wires, no mess. The MeatStick is designed to be inserted and left in cooking meat, so you can have a hassle-free cooking experience. With its Xtender built-in premium charger, you can get temperature signals from up to 260 ft away outside or 100 ft away inside! No additional setup/pairing is needed.
Includes: MeatStick (PS860-Black) + MeatStick X Charger (TC600EX)+ 1 Year Warranty