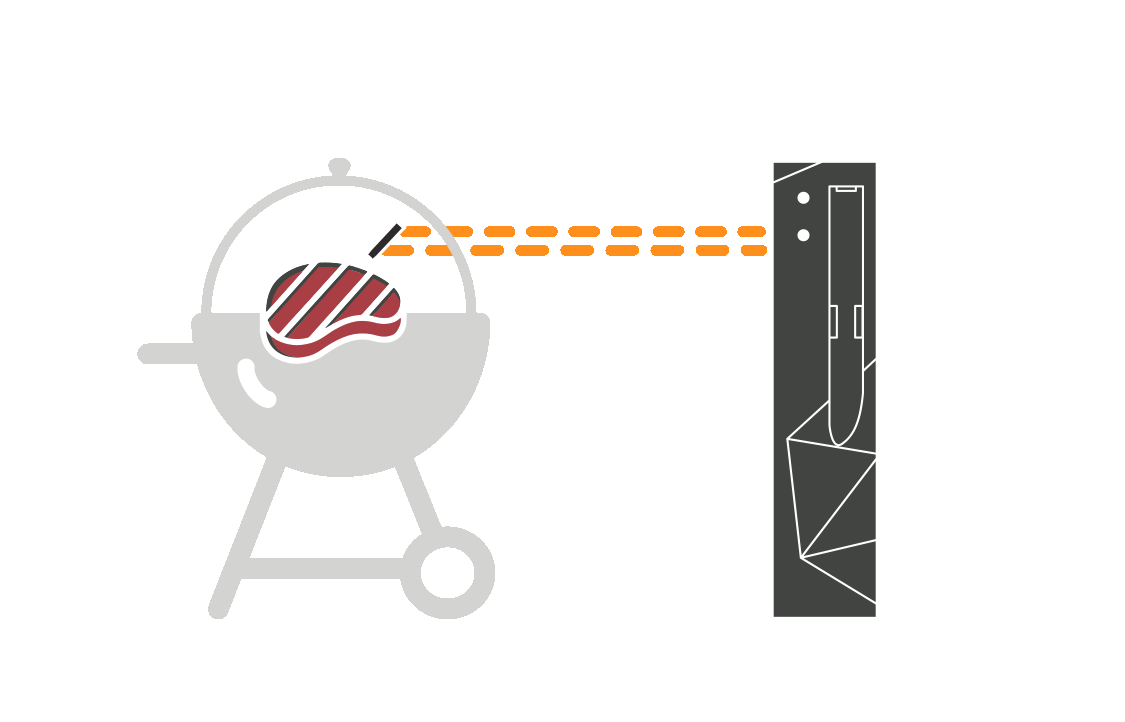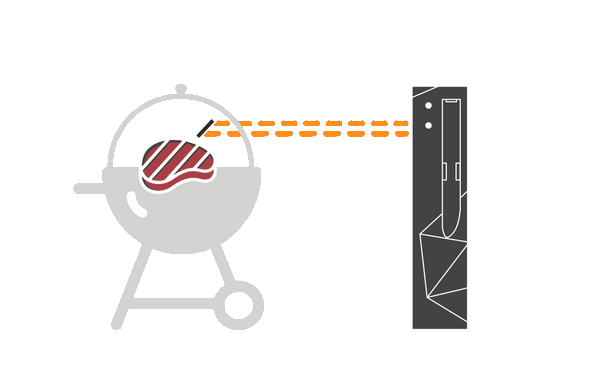 Charges one MeatStick at a time and features a magnetic back for easy access in your kitchen.
No wires, no mess. With an Xtender premium charger, you can get temperature signals from up to 260 ft away outside or 100 ft away inside! No additional setup/pairing is needed. Each charger extends the range for up to 8 Sticks, so you can cook and monitor all your meats at once.
Requires 2 AA batteries (not included).

Charges MeatSticks only and is not able to charge Mini Sticks.
The range will vary depending on your floor plan and electromagnetic interference from other devices.