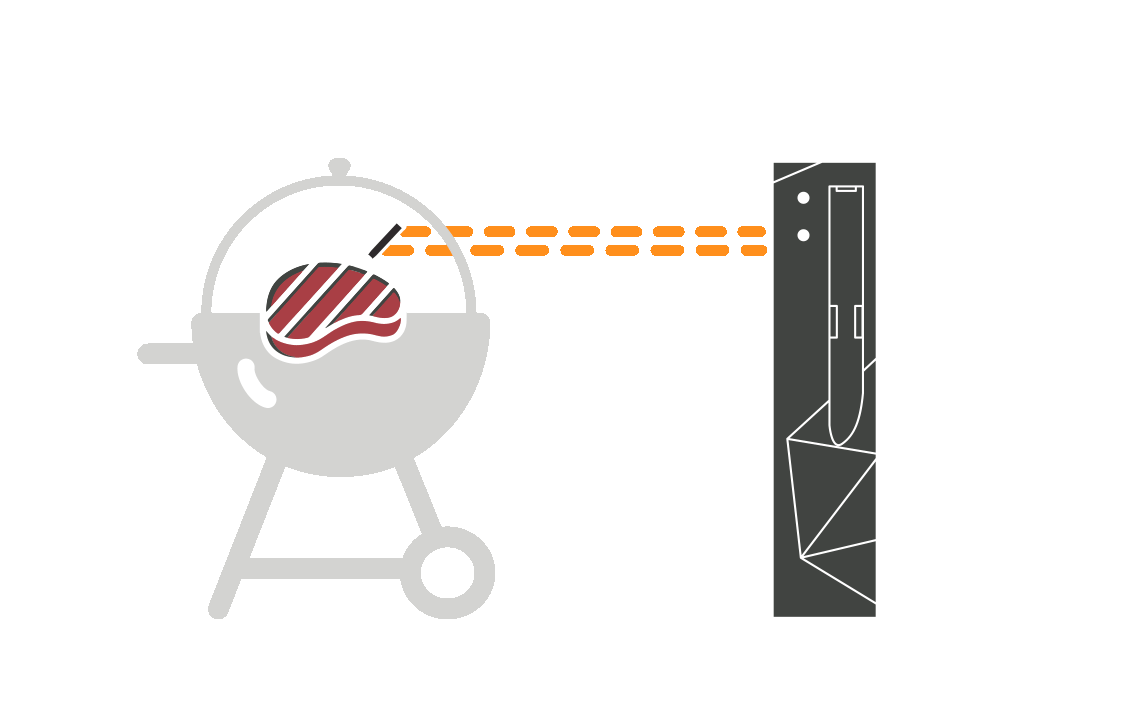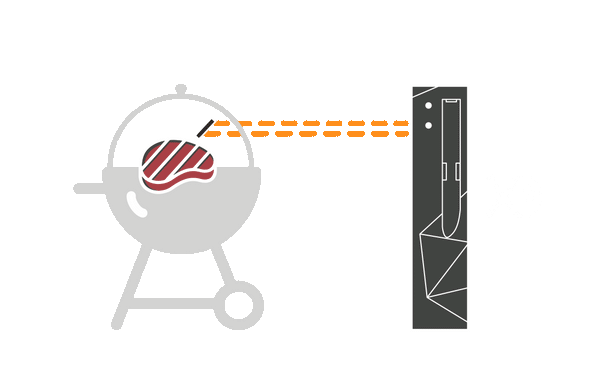 The BBQ and Kitchen Set is a versatile addition to your kitchen collection. Including both the Original MeatStick with our MeatStick MiniX, you'll be able to cook any type of meat to your liking, from the juiciest brisket to the most succulent steak.
Meatstick thermometers are safe to use with any oven, grill, stove, smoker, sous vide, deep fryer, air fryer, and is dishwasher safe.
Our MiniX Charger includes a built-in Xtender to extend the Stick's Bluetooth range up to 100ft indoors or 260ft outdoors.
Any X Charger works perfectly with up to any 8 Sticks for range usability.
What's included: MeatStick (Black) + MeatStick Charger + Mini Stick (Red)+ MiniX Charger + Case + 1 Year Warranty